Literature/202303251644 metrics used to measure success by customers
Source: [@ulwick

Jobs to be Done: Theory to Practice

]
In the literature/202303251644 Jobs to be done framework, one of the core principles is that the jobs customers are trying to accomplished are studied as processes. Knowing what the problem is does not say much about what the customer was trying to achieve and why it was not successful.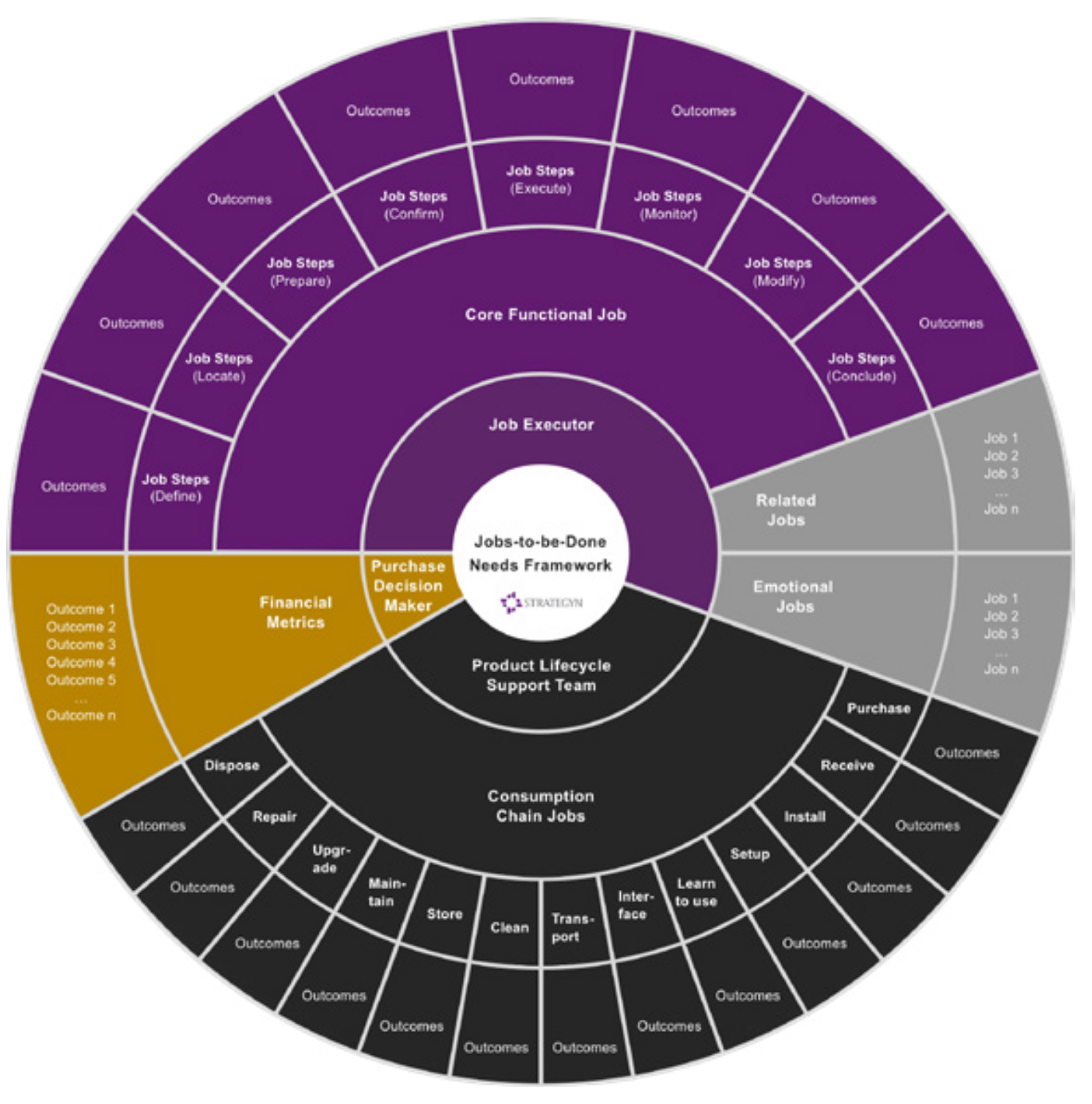 According to [@ulwickaThe Jobs-to-be-Done Needs Framework], there are anywhere from 50 to 150 outcomes that customers use to judge the success of a core functional job, and around 10 to 30 per consumption chain job.
---
Backlinks
These are the other notes that link to this one.
Comment
Share your thoughts on this note